Open spaces that alternate in mild levels in order to highlight Agia Anna views, chic minimalism and warm natural materials, create the laid-back atmosphere of Avgoustos Luxury Suites. From the comfortable double bed, to the double walk-in shower and the symbolic atrium garden, the interiors of the suites offer undisturbed sea views and a profound sense of freedom.
The palette of the wooden paneling, the marble details and the soft greize cement finishing, blend-in with the surrounding landscape while sunset facing floor-to-ceiling windows create the impression of floating above the sea. The ensuite steam shower stands between a small interior garden and the signature sea views, adding to the overall holistic spirit of the suites.
Sea View Meditation Suite with Outdoor Hot Tub & Day Bed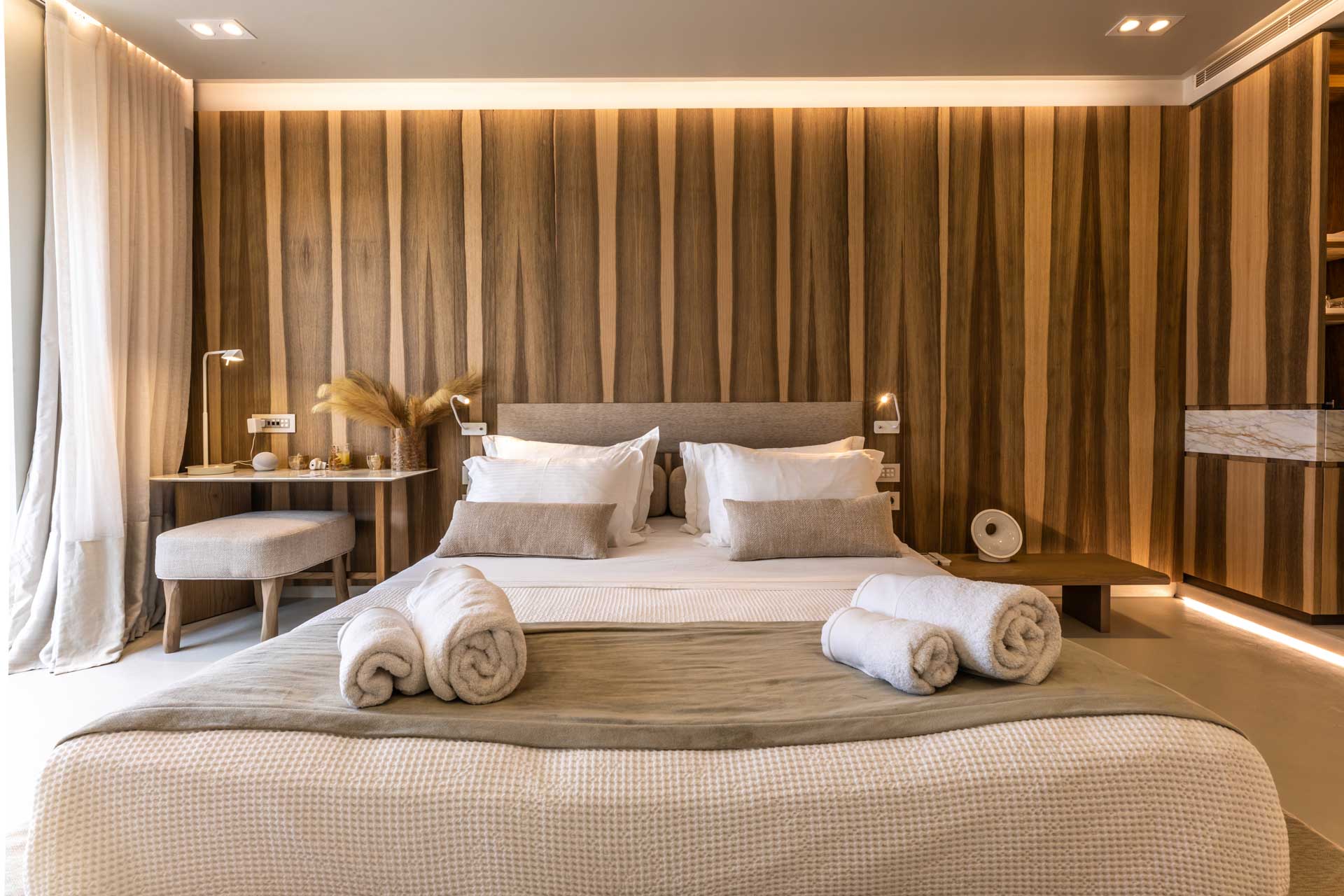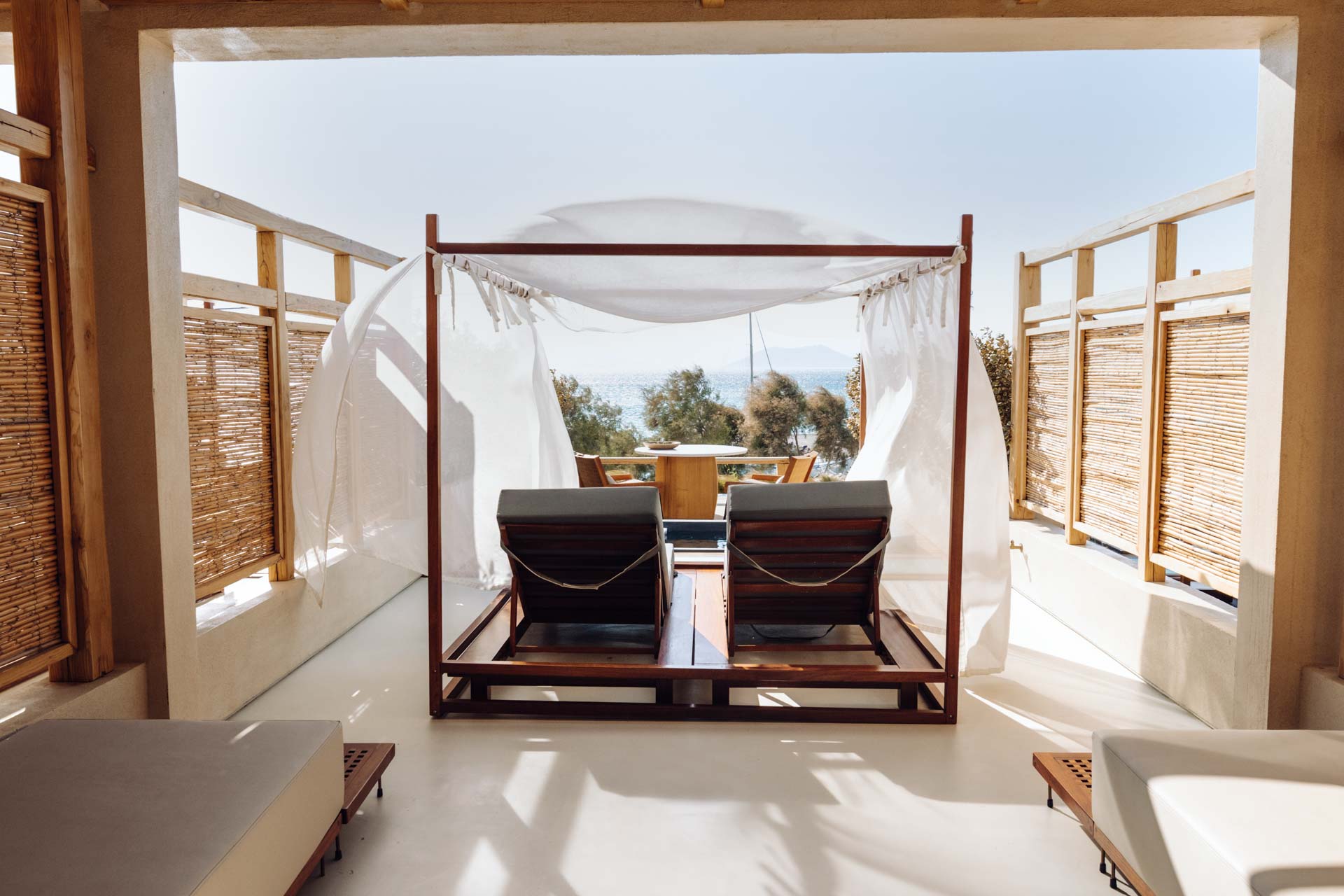 Avgoustos Outdoor Wellness
Yoga with sea view, working out in a Mediterranean garden, or a Zen space to chill,
exclusively in the privacy of the south Avgoustos suite, guests can have it all. A unique space
dedicated to holistic wellness, to unwind and embrace the natural beauty of Naxos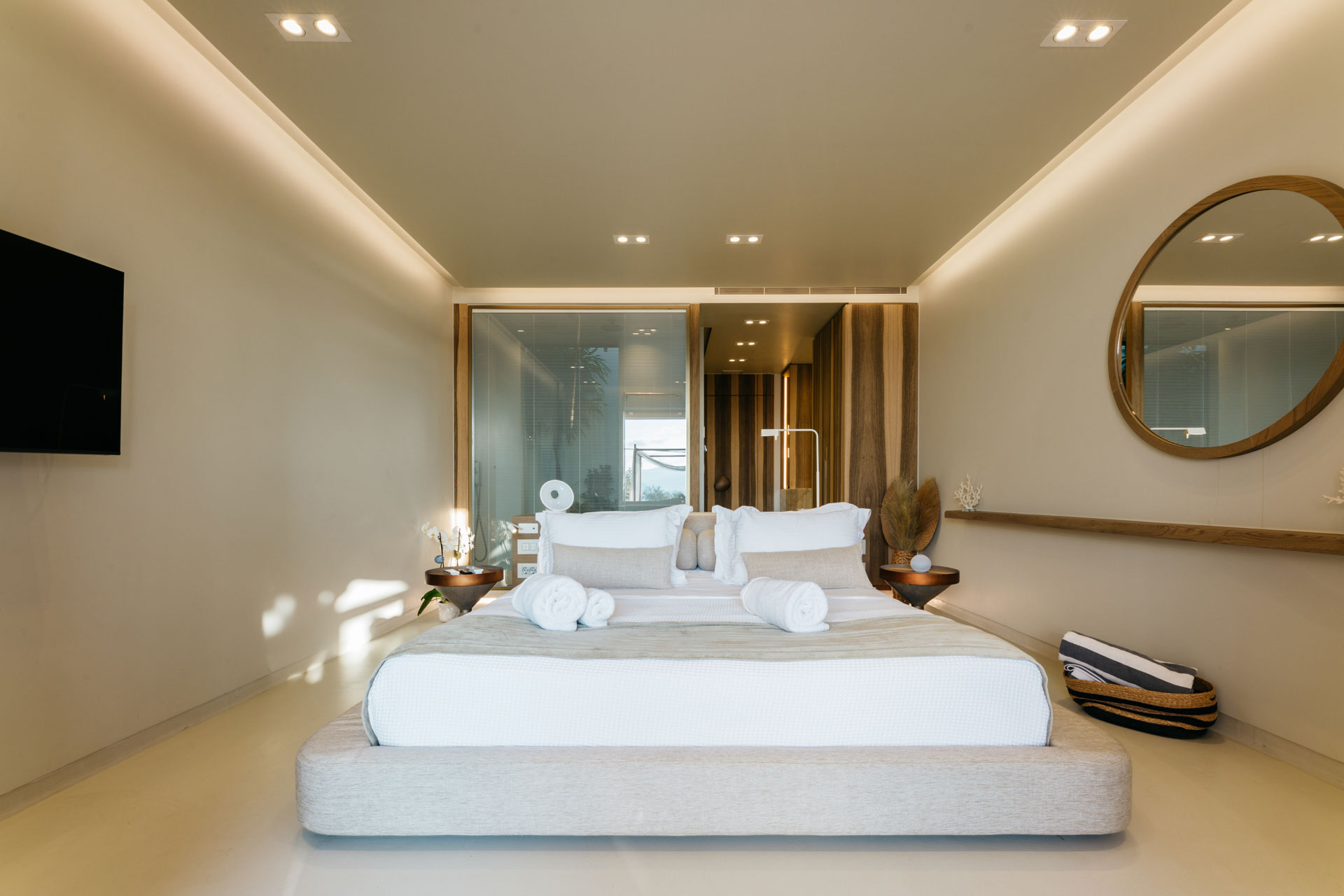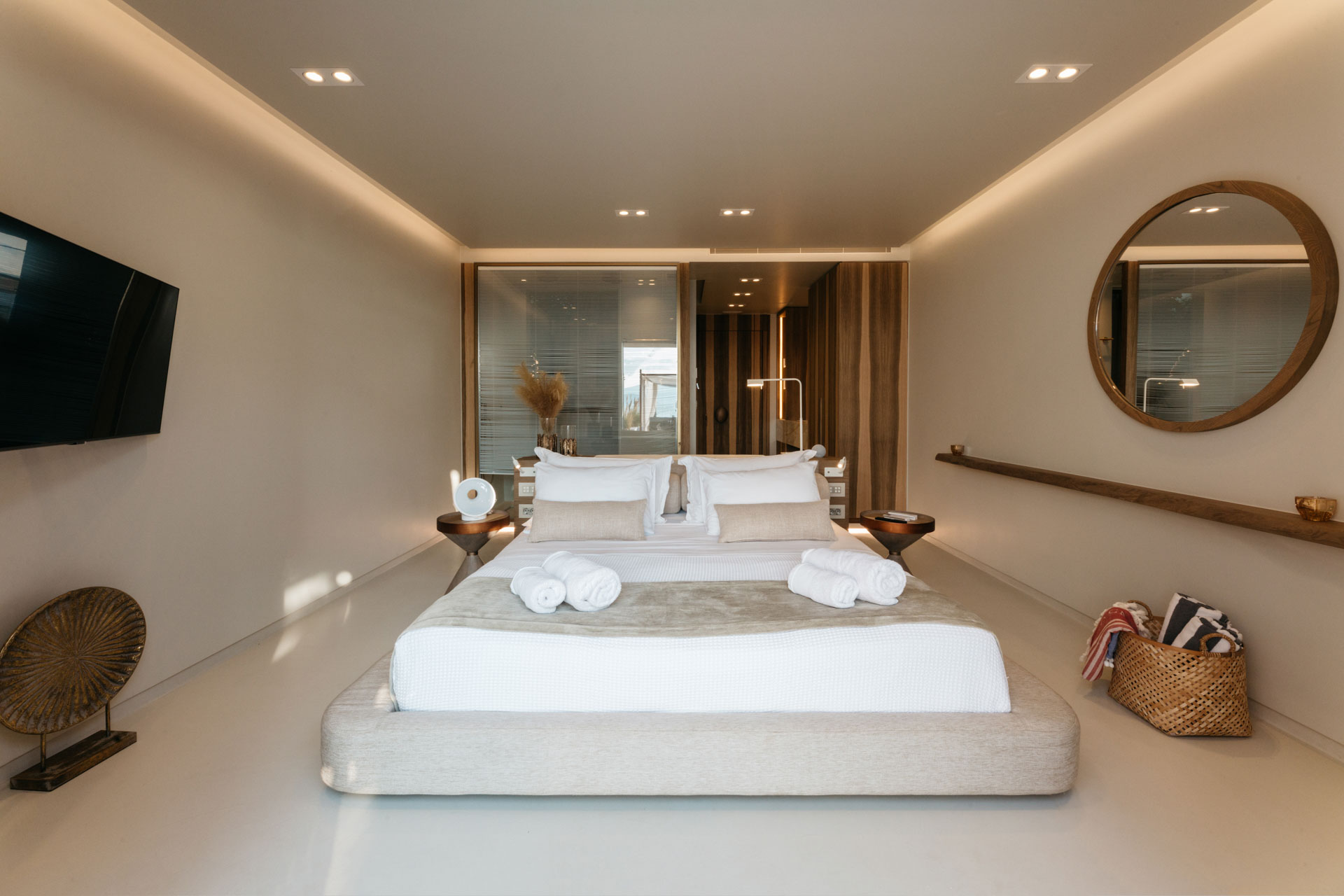 Sea View Suite with Outdoor Hot Tub & Day Bed
A shaded lounge area with two sofa day beds, welcomes guests into the roof garden and into a relaxing game of light, created by the bamboo panels and the impressive canopy roof lounge that overlooks the private Jacuzzi.
The comfortable table with armchairs is wisely set in the lower section of the terrace, in order to enjoy privileged closeness to the Suite's private garden and undisturbed sea views